Ministers of Jesus Christ


Church of The Lord Jesus Christ
Assemblies of The Apostolic Faith
Atlanta, Georgia - USA
Apostle Dennis G. Smith, Pastor and Spiritual Overseer
Sister's Department ( Women )
The Senior Missionaries Auxiliary
This is the foremost auxiliary of the Women's Department. Most of these women are above age 35. They participate in serving the mission of the church by laboring in functions needed in several areas that include Baptisms, Communion and tarrying services. They also distribute literature, visit the sick, the shut-in, the distressed, the aged (old people), the poor, and people in prisons. They also have other specific functions that are assigned to them.



The Senior Missionaries continued their faithful service to God in 2009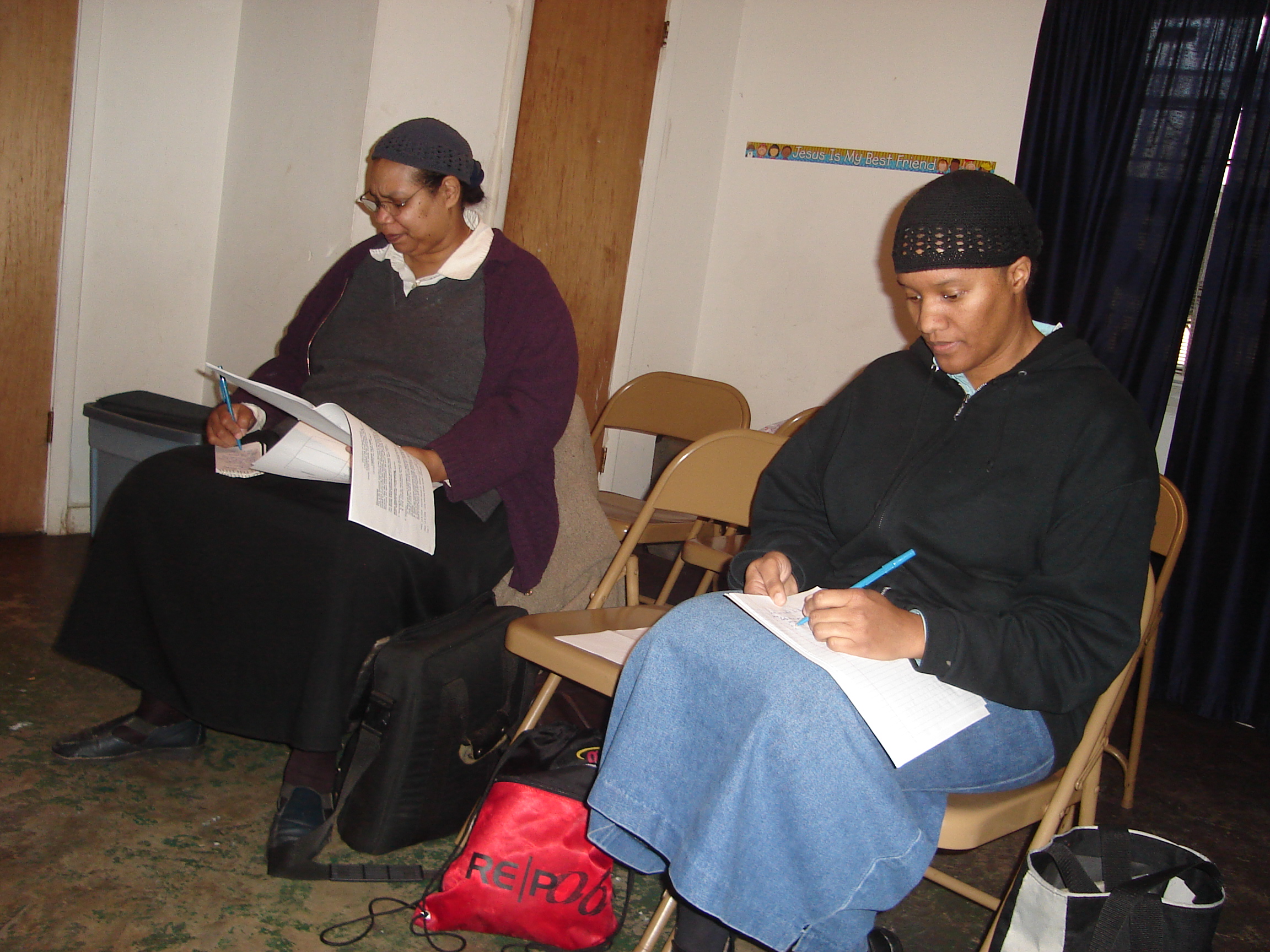 First Lady Sarah Smith and Sister Michelle Smith are working for the glory of God during one of the Senior Missionaries meetings.


Lady Priscilla Velisa Smith washes one of the sister's feet during a Communion and Feet Washing service.
Senior Missionaries Motto
Follow After Charity....
I Corinthians 13:4-8 & 13
Charity suffereth long, and is kind; charity envieth not;
charity vaunteth not itself, is not puffed up,
Doth not behave itself unseemly, seeketh not her own, is not easily provoked, thinketh no evil;
Rejoiceth not in iniquity, but rejoiceth in the truth;
Beareth all things, believeth all things, hopeth all things, endureth all things.
Charity never faileth:
And now abideth faith, hope, charity, these three;
But the greatest of these is charity.
---
Ministers of Jesus Christ
Church of the Lord Jesus Christ
Assemblies of the Apostolic Faith
935 Bolton Road
Atlanta, GA 30331